Our company, ES Electronics (India) Pvt. Ltd., with its range of energy-saving devices, intends to offer the consumer an opportunity to make their equipment more cost-effective and energy-efficient. We are a leading manufacturer and exporter of Retail And Supply Chain Monitoring System, Industries Wireless Monitoring System, Smart Agriculture Wireless Monitoring System, and much more. These products are available under the brand name of 'ES~25' and are known for reliability. Our products are environment-friendly and are manufacturing considering the demand of customers. Our company has more than 800 installations in Africa, India, America, Europe, Gulf, & Foreign station companies. The entire range of ours is certified and tested by Central Power Research Institute, SIRIM(Malaysia), Electronics Test Development Corporation, FCC(USA), SASO and Numerous European, Inter-Tech (CE Mark), African and Gulf Technical University.


Our Lot enabled devices that help to improve efficiency & reduce the operational cost up to 30% of Electrical usage. With the help of our team, we offer effective after-sales service which helps us to attain customer satisfaction.

Vision

The vision of our company is to be the best provider for SAP ERP, Payroll, HRMS, Enterprise Mobility, Field Sales Automation, E-commerce Portal, etc.

Mission

The mission of our company is offering affordable products and solutions that are affordable and fits the budget of the customer.

Quality Policy

Quality Established way back in 1990, ES Electronics (India) Pvt. Ltd. has come a long way in the manufacture and export of energy-saving devices. Today we stand as one of the most trusted and reputed brand names among all the customers in the industry. The quality of our products is assured by our well-defined Quality Policy and procedures in conformance to the International standard.

Total commitment to quality and the ISO 9001 certification have created a special place for our company in the world market. Our quality assurance plan is guided by the urge to provide uncompromising quality to our valued customers to ensure lasting satisfaction. Each product undergoes a prescribed range of the tests under the supervision of our quality inspectors.
Infrastructure

ES Electronics (India) Pvt. Ltd. is equipped with the latest design and engineering technologies, which is one of the best in the world. The company has a team of qualified and experienced design engineers, software engineers and skilled designers.Our team of Research and Development constantly keep on innovating in order to make the products more user-friendly. These have enabled us to deliver premium quality products to our customers within a stipulated time frame. Our infrastructural unit includes facilities like:

CNC Machine
Software Development
Assembly Area
Hydraulic Machine
Power Coating
Research & Development

Our Awards and Certifications

We are acknowledged with various awards and recognitions, some of these are mentioned below:

Award For Innovative Product-2013 From Confederation Of Indian Industry, Chennai
Award For Innovative Product-2013 From Confederation Of Indian Industry, Chennai
Award For Innovative Product-2013 From Confederation Of Indian Industry, Chennai
Energy Conservation Award 2011 From Center Of Sustainable Development, Bangalore
Kempegowda Award For Csr
Rajiv Gandhi Rashtra Nirman Award 2012, From Hon'ble Chief Minister Of Delhi

Client List

We own a big list of customers in different sectors and some of them are named below:

IT Industry:

Accenture Services Pvt Ltd
Mphasis Limited
Sap India Pvt Ltd
Aricent Technologies Pvt Ltd
Hewlett Packard Pvt Ltd

BT Industry

Astra Zeneca Ltd
Dr. Reddy's Laboratories Ltd
Granules India Limited
Jubilant Organosys Ltd
Suven Life Science Ltd

Automobile Industry

Kinetic Motor Company Pvt Ltd
Renault Nissan India Pvt Ltd
Volvo India Ltd
Tata Motors Ltd
Engineering Industry

Cement Industry

Abb Limited
Crompton Greaves Limited
Kirloskar Oil Engine Ltd
Saint Gobain Glass Pvt Ltd

Steel & Fertilizers Industry

Coromandel Fertilizers Limited
Kalyani Forge Ltd
Rashtriya Ispat & Fertilizers Ltd
Jsw Steel Iispat Ltd

Government Industry

BEML Ltd.
Bharat Petroleum Corporation Ltd
Department Of Atomic Energy.
Hindustan Organic Chemical Ltd.

Services Industry

Apollo Hospital
Goa Marriot Hotel.
ITC Windsor Hotel
Oberai Hotel

Other Sectors

Cadbury India Ltd.
Haldiram Manufacturing Co.Pvt. Ltd.
Pepsi Foods Pvt.Ltd
Colgate- Palmolive (India) Ltd.

International Clients

Kian Joo Packaging Sdn. Bhd. - Malaysia
Plus Berhad Malaysia
Lega Kurnia Sdn. Bhd. - Malaysia
Sony Sdn. Bhd. Malaysia
Motorola (m) Sdn. Bhd. - Malaysia
Permanis Sdn. Bhd. - Malaysia
Petronas-Malaysia
Rotax Limited - Sri Lanka
Critical Insight - USA
Marina Mall- Abu Dhabi

Global Presence

We have a global presence and are serving customers from various countries including:

India
Italy
Singapore
Nepal
Malaysia
Saudi Arabia
Czech Republic
Kenya
Nigeria
United States
Kuwait
Thailand
Jordan
Sri Lanka
Emirates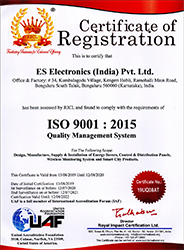 Read More